DUAL VENTILATION CONTROLS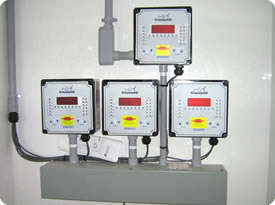 When sensitive livestock requires sensitive control then a combination of natural and fan ventilation is the best choice to optimize comfort conditions and maximize energy efficiencies. In this situation, power ventilation would be required approximately 20% of the time.
Shepherd controls will monitor and activate power inlets and fans in conjunction with sidewall curtains, panels, ridge outlets and chimneys. The Shepherd controls will turn on and off to adjust heating and cooling requirements as needed.